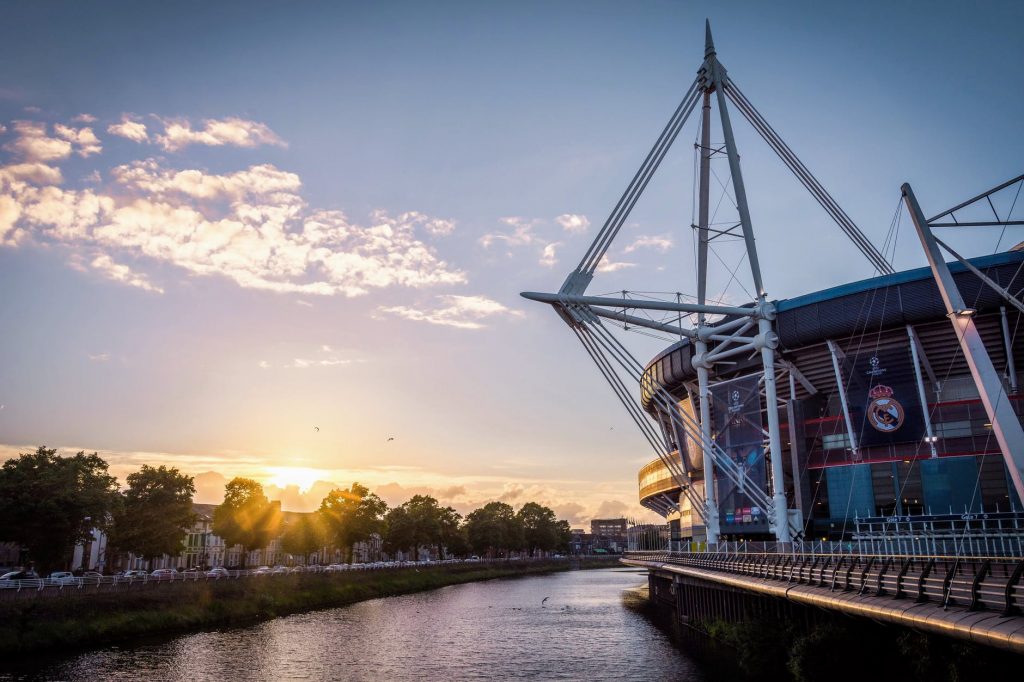 Around Cardiff
There's plenty to do in Cardiff and southeast Wales.

On the banks of the River Wye, visitors can walk around the ruins of the stunning Tintern Abbey. This abbey was partially destroyed during Henry VIII's dissolution of the monasteries. The ruins, situated on the bank have made this into an iconic image of Romantic beauty. Romantic poet William Wordsworth famously immortalised it in his poem. You can also explore Caerphilly Mountain which is close by.
Wye George
The Wye Gorge itself is shockingly spectacular as it meanders towards the Bristol Channel. The cliffs rise to considerable heights and offer sheer drops – stunning to those looking on but frightening to anyone on a cliff-top path!
See kites
You can see wild red kites in Kite Country and visit Gigrin Farm where you can watch these incredible birds eating.
Walk Offa's Dyke
Starting from Chepstow and heading northwards, walkers can encounter a number of great towns and interesting history. The towns of Monmouth and Hay-on-Wye are especially great places to stay with an excellent choice of food. The latter especially, home to the Hay book festival, has plenty to explore. This town has over fifty bookshops as well as a number of great pubs. If walking the dyke, beware of Hatteral Ridge in adverse weather!